Western Aerospace Conference – Why Composites session (See Option 2) – May 6, 2013 – WINNIPEG, MANITOBA

Composites – What can you get and how do you get there?
Why Composite? – Overview of composite technology and how it can benefit aerospace from an environmental perspective
Product and Technology Roadmapping – an overview of roadmapping with an emphasis on linking future composite products to technology development and supplier development
Composite Collaboration Opportunities – a summary of what research organizations are available to support the development and introduction of composite technologies into industry
Session followed by CIC facility tour
The Why Composite session will occur from 12:15 – 4 pm on May 6th at the CIC's facility and will be followed by a tour. See the conference program for more info.
---
Why Composites? (Introductory series to the advanced Education & Training Series) – Friday, May 31, 2013
The Why Composites series will introduce companies that currently do not use composites in their products to the benefits of using composite materials and technology.  It will also identify key business and high level technical criteria to consider when evaluating composites.  The series is focused on company leaders responsible for new product development and / or existing product continuous improvement.  No knowledge of composites is required to benefit from the series as the training will be targeted to individuals with little or no knowledge of composite applications.
 The first of two sessions under the Why Composites? Series will be held Friday, May 31st from 10:30 am – 1:00 pm at the Composites Innovation Centre. (Tour of the CIC facility to follow for those interested).  There will be no fee for this session.  The second session will be held 4 to 6 weeks later.
This series is co-hosted by the Composites Innovation Centre and Canadian Manufacturers & Exporters.
A two part series with the first being heavily business focused and the second a mix of business and technical.
---
Composites in Action – A Tour of Boeing Winnipeg – June 21, 2013 at 11:00am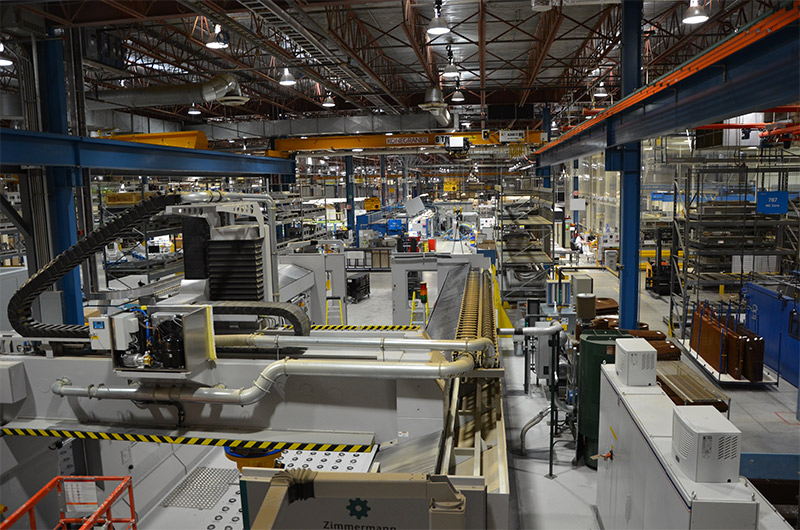 Via a tour of the Boeing Canada Operations 750,000 ft2 Winnipeg composite facility attendees will experience a state of the art aerospace composite fabrication area that manufactures high performance composite components.  This will provide inspiration of where composites can take you and your organization.  The tour will demonstrate one process for the manufacture of high performance composite components.  Pre and post tour discussion will identify tour highlights and discuss how the processes, activities and equipment would differ for composite manufacturers servicing different sectors. 
---
BIOFIBE 2013 – October 15-17, 2013 – WINNIPEG, MANITOBA

BIOFIBE is pleased to announce ArboraNano and CelluForce to the 2013 program! 
Attend BIOFIBE2013 and hear how this collaboration between ArboraNano and CelluForce became a reality and learn more about the key ingredients to a successful alliance and how they can be applied to your business. 
The partnership of these organizations is resulting in the revitalization of the forestry sectors and the continuous supply of locally sourced, valuable, high tech nanomaterials.
Join us again at the international bioproducts hub and find your solution!
What people have to say about BIOFIBE:
From aerospace to agriculture, the most pivotal event I have attended regarding the development of North America's bioproducts industry. I would refer to it as "the seed heard round the world."
- Joe Hogue, SWM Intl.
I was very impressed with everything that I saw during my visit, from regional support through to local enterprises, and it seems as if there are some opportunities for us to work more closely with businesses and organisations in the region.
- Gordon Bishop, NetComposites, UK