Composites Innovation Centre Expands Its Team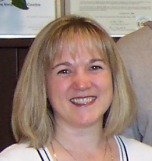 The CIC has recently expanded its team to meet an increasing demand from its industry partners and to provide industrial experience to undergraduate engineering and technologist students. Specifically, Christine Paquette, who has a wealth of experience in coordinating large projects dealing with biomaterials, has joined our organization as Director, Biomaterials Initiatives. Will Wiebe, Business Development and Special Projects Coordinator is providing much needed support in developing a more robust business systems and new marketing opportunities. In line with our emphasis on supporting the development of Highly Qualified Personnel (or HQP), the CIC has taken on two new University of Manitoba engineering undergraduate students, Stephen Moffat and Garrett Keith, for their co-op terms. A mechanical engineering technologist student, Matthew Epp, from the Red River College program has also been engaged under an NSERC supported co-op program. "This ever expanding work force demonstrates the growth in industry requested activities that the CIC has observed since its inception in 2003", explains Sean McKay, Executive Director, "at 19 full and part time staff and industry loaned personnel, it is clear that the composite industry is thriving".
The CIC is honored to announce two new directors elected to our industry led Board. These include Mr. Greg Archibald, Vice President Flax Fibre Operations from Schweitzer Mauduit, who is very active in the biomaterials sector, and Mr. Murray Grant of Siemens Canada bringing experience and access to leading edge manufacturing automation.
Will Flax Fibres Make Better Buses?
It is widely known that natural fibres can offer certain advantages over traditional composite reinforcements. Researchers have often touted their lighter weight and "greener" image. The difficulty facing the bus industry is whether these materials can meet their tough performance demands and what it will take to get them on the road. A recent CIC study has investigated the use of flax fibres in ground transportation applications which could lead to answering some of these questions. This included the manufacture of prototype panels that were successfully produced using the latest closed molding techniques that are currently being introduced to this industry. Rigorous testing revealed that they performed favourably in comparison to traditional fiberglass reinforced panels in terms of providing more acoustic isolation to improve passenger comfort. They also demonstrated comparable resistance to chemicals and did not degrade when exposed to temperature excursions related to in service conditions. Improved structural and fire resistant properties were not demonstrated; however, it was recognized that the natural fibre and resin systems selected had not been optimized to meet these operational requirements. "For a non-optimized fibre and resin system, the results were very positive" said Mercedes Alcock, the Biocomposites Project Leader at the CIC, "We used existing commercial technologies and off-the-shelf fibres and resins to show that these materials could have potential within industry in the very near future." What's next for the bio-composites team at the CIC? We are performing projects to select optimum natural fibre and resin combinations and consolidating quality analysis methods to produce and quantify composite materials that will provide a real contender for their fiberglass counterparts.
Take Advantage of the Benefits
The membership drive is in full swing and if you have not joined yet there is still chance to do so in the upcoming month. We are just about to launch a secure member's only section in our website. Upon release, this will contain a unique model that assists engineers, designers and fabricators to select the most suitable materials and processes for their specific needs. It also helps specify the appropriate design requirements and provides an understanding of the latest industry terminologies. Recently completed, was the manufacture of a semi-rigid cover for a test specimen mold (on loan courtesy of Frank Fair Industries) that now enables the assessment of alternate resins and reinforcements using three resin infusion techniques; flexible mold cover, semi-rigid mold cover and disposable bag systems. This capability is now offered to our industry partners.